Easy-to-use eCommerce for creators.
Sell trough all social media channels from one place.
Get Started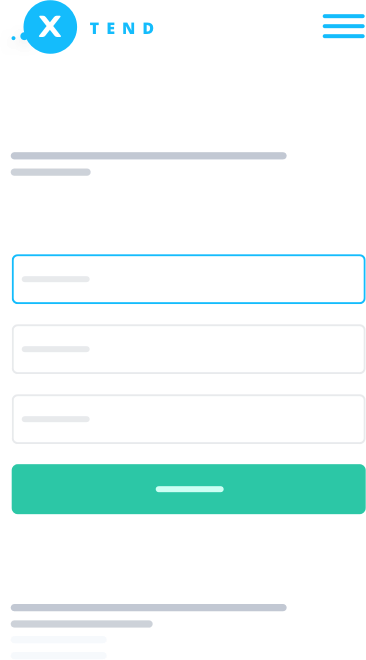 1.Create your Xtend.bio Account
Until you complete the registration process, we prepare everything else for you.
2.Choose your desired template from our library, or customize your own.
Add the links, other social profiles or/and content you want to share with all your followers.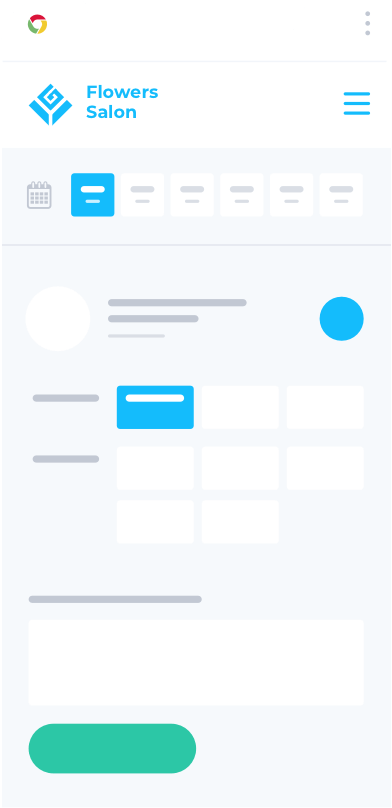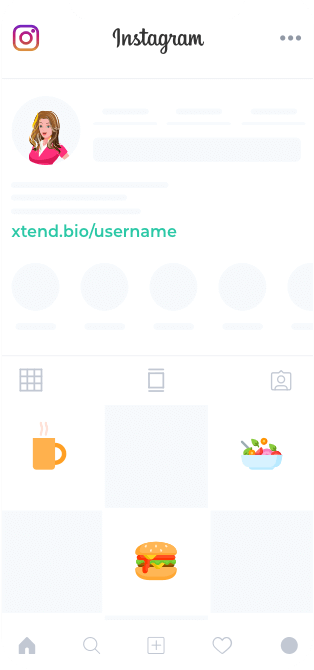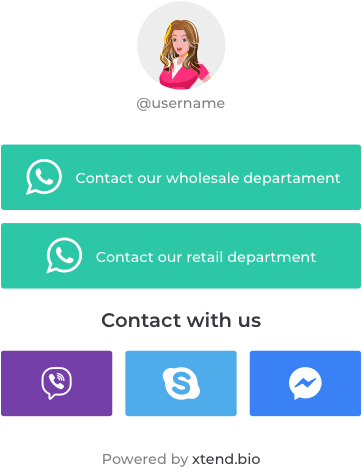 That's it !
Go to "Edit your Instagram profile", paste your new Xtend.Bio URL and you're done. If you ever need to change your links, come back to Xtend.bio and edit them without the need to change your URL on your Instagram profile.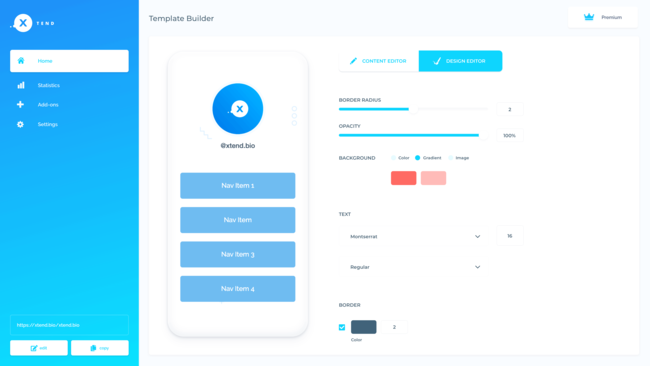 Use ready-made templates

Just select your desired template from our library and get started in one click.

Customize it

Customize the chosen template in few clicks with all you needs.

Create your own

If you want to totally differentiate yourself, use our intuitive constructor, and bring life to all your ideas.
You get more than can expect
Connect your Account

Connect your Stripe Account to our store and start Selling in few clicks without spending your time on technical aspects.

All social profile together

Cross-link all your social profiles and optimize the engagement across your different channels for followers that are more relevant to pay.

Last but not least

Your customers deserve the best, end-to-end Provide your audience with a world class checkout and consumption experience
Reviews
Don't believe us? Believe them!
Work with all major social platforms!
One xtend.bio link split all of them together.
Ready to get started?
Just create your account. We will do eveything else for you.
Select which type of member you want to be!
You can start as simple free user, or gain access to all our widgets, libraries and insights becoming a Premium User.
Free
$0.00
---
Permanently free
Get one free template
Unlimited links on your xtend.bio
Upload your own profile image.
Text and avatar size adjustment
Page impression statistics
Buy Now
Include all free features +
Ready-made color themes
Statistics of clicks on links
Social network buttons
Remove Xtend.bio branding
Buy Now
Include ALL Free & Basic Features +
SHOP ready templates & features
Instagram posts advertising links
Complete customization
Custom Meta
Buy Now